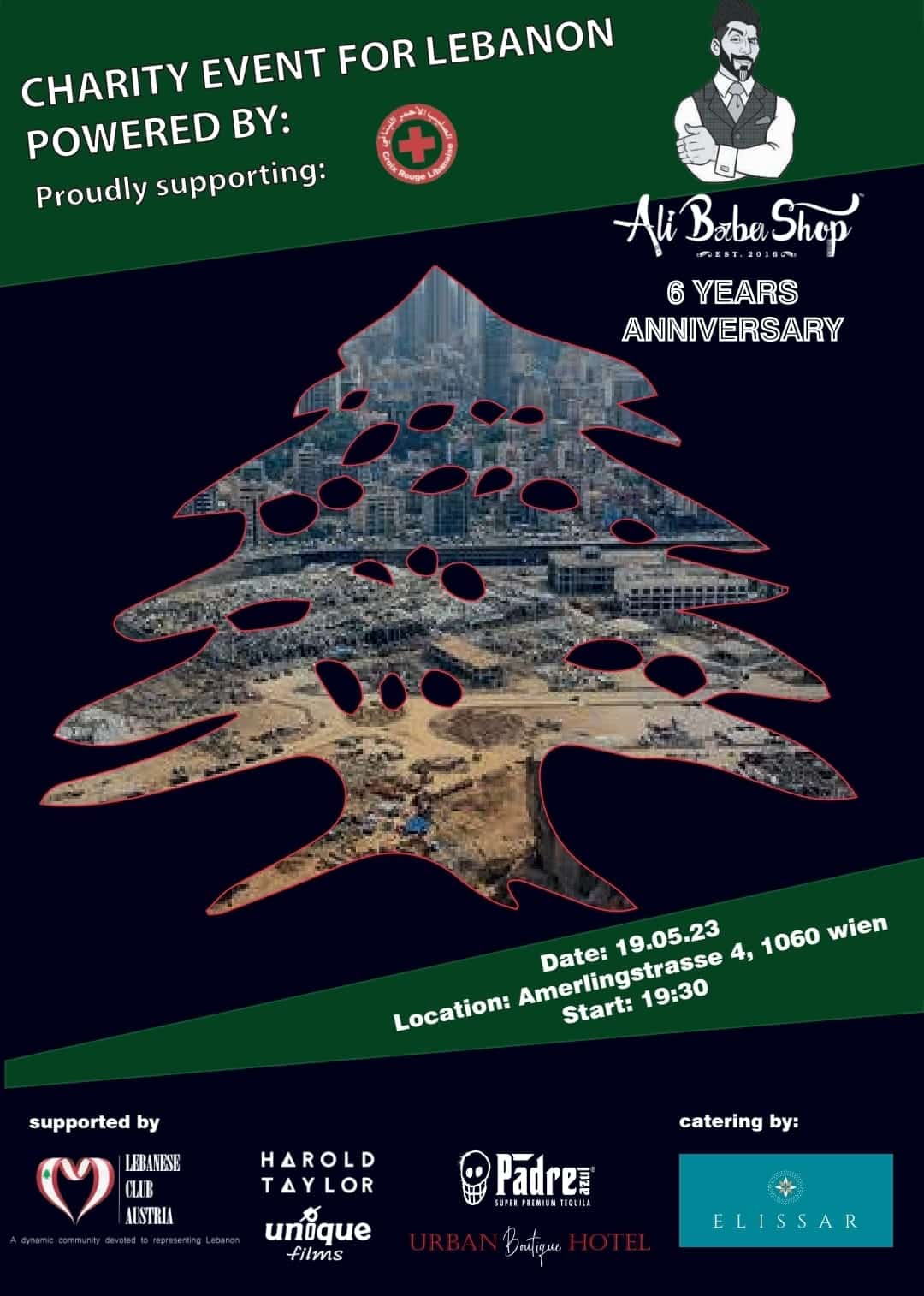 Charity Party am 19.05.2023
Ali Barber Shop feiert am 19.05.2023 sein 6-jähriges Jubiläum und veranstaltet wieder ein CHARITY EVENT in Zusammenarbeit mit dem libanesischen Verein in Österreich, für das Rote Kreuz/Libanon zugunsten der armen Menschen im Libanon.
Wir laden euch herzlich ein mit uns zu feiern und hoffen auf euer Kommen.
Event-Programm:
Live Musik mit Sänger Harold Taylor
DJ Carl Yan, House Music
Catering: Elissar, lebanese Cuisine
Cocktails by Roberto Carlos
Alles Liebe,
Ali Barber Shop
Ali Barber Shop celebrates its 6th anniversary on May 19th, 2023 and organizes another CHARITY EVENT in cooperation with the Lebanese association in Austria, for the Red Cross/Lebanon in favor of the poor people in Lebanon.
We cordially invite you to celebrate with us and hope that you will come.
Event program:
Live music with singer Harold Taylor
DJ Carl Yan, House Music
Catering: Elissar, Lebanese cuisine
Cocktails by Roberto Carlos
All the best,
Ali Barber Shop